"
Just What The Doctor Ordered" (听医生的话)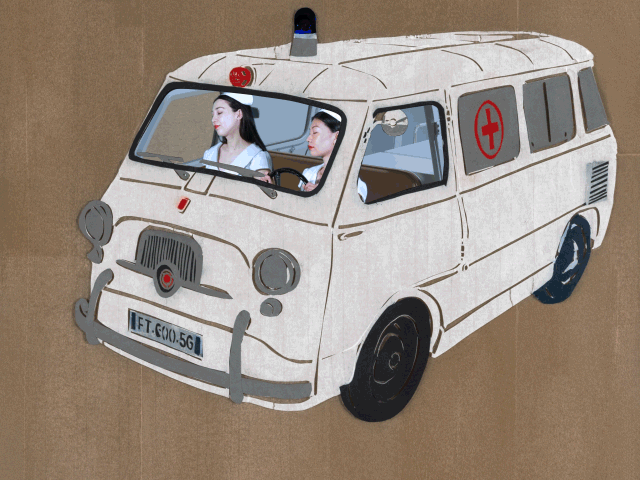 BLURB
Two psychologists argue that everyone's mind contains a liar, a cheat, and a sinner. But there is always a saint, too.
Hi friend. Have you ever wondered what makes you, you? Is it your physical appearance, a unique face tattoo? Perhaps your words, or maybe thoughts? Does character make the person? Did you know, the term "character" was derived from the Greek "charassein" meaning "cut in furrows or engrave". Accordingly, it was assumed once "character" was pinned onto a person it was fixed. But as with many things, human psychology is fluid, and everyone's moral behavior can be unpredictable. From a neuroscience perspective, the human brain is not static, it's constantly changing, growing, and adapting to new information. From a cognitive psychology perspective, personality is composed of two types of traits, character, and temperament. As Spanish philosopher, Jose Ortega y Gasset, put it, "I am, plus my circumstances." This, however, was an exceptionally odd case! An unpredictable dual nature: at first glance good, but sometimes shockingly evil! 
We promise we'll take good care of you. After all we always follow doctor's orders.
STATUS
SOLD
. Private collection, London.
EDITION, MEDIA, SIZE & WEIGHT
Unique Edition, Shanghai 2021
TFT display, Chinese papercut (Jian Zhi 剪紙) on Plexiglass, paper collage, IR sensor, 8-bit microcontroller, media player, black-stained teakwood frame
52(W)×52(H)×6.5(D) cm // 9 kg
TECH SPECS
• 1×SLC MiCRO SD Card
• 1×LS424 media player • E3Z-D62 • Arduino Uno
• 12" TFT LCD display with LED backlight - TKUN JT1200 (INPUT 12V 4A)
• 1×MWLPV20-5 (INPUT 100~240VAC@0.55A / OUTPUT 5V@3A) 
• 1×MWLPV20-12 (INPUT 90~264VAC@0.55A / OUTPUT12V@1.67A)
• 1×ADP-48D12 (INPUT 100~240VAC@1.5A / OUTPUT 12VDC@4A)
CRATE SIZE & WEIGHT
65(W)×65(H)×18.5(D) cm // 21.5 kg
EXPOSURE
"
Full Throttle Ahead
" at island6 Shanghai
CREDITS
Tang Dashi 汤大师 & He Dashi 贺大师 (Chinese paper cutting 剪紙) • Yeung Sin Ching 杨倩菁 (production supervisor) • Camilla Zhao 赵莹 (performance) • Tiara Alvarado-Leon (blurb & performance) • Thomas Charvériat (art direction & animation)