"
Larger Than Life" (大于生活)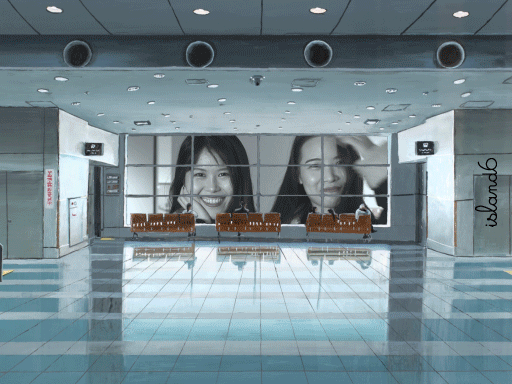 // BLURB //
Fame must be a strange experience. To suddenly see your own face plastered everywhere has to be at once incredible and frightening. The recipe for becoming famous is two-parts who you know, one-part genius, and one-part downright luck.  For an artist who has recently gained acclaim, it can be a heady and ego-inflating process. Once established as a player in the game, the artist's perspective is forever altered. Creating can become even more high-stakes as they strive to maintain the lifestyle they have fashioned, and also keep their own self-image intact through the rise. The billboards do make it easier; all one has to do is head over to the airport magazine stalls or to one of the dozens of malls in the old neighborhood to be told who and how to be. For some, this subtle instruction is enough. For others, they want to become icons—this is how you get two-meter-tall bald men with goatees and massive parrots, Pudongian architects, and Zhang Xiaogang.
STATUS




SOLD

. Private collection, Dubai.
EDITION, MEDIA, SIZE & WEIGHT
Unique Edition, Shanghai 2019
TFT display, acrylic painting on Plexiglass, CCD camera, teakwood frame
88(W)×88(H)×6.5(D) cm // 24.5 kg
TECH SPECS
• 1/3" Sony SUPER HAD II CCD (HS1177) with OSD, 600TVL, 10 mm lens (INPUT DC5~22V)
• 19" TFT LCD display with LED backlight - TKUN JT1900-HD (INPUT 12V 4A)
• 1×MWLPV20-5 (INPUT 100~240VAC@0.55A / OUTPUT 5V@3A)
• 1×M120400P911 (INPUT 100~240VAC@1.2A / OUTPUT 12VDC@4A)​​​​​​​
CRATE SIZE & WEIGHT
103(W)×103(H)×20(D) cm // 53.5 kg
EXPOSURE
"
Fathers O

f My

Father
" at island6 Shanghai Main Space​​​​​​​
CREDITS
Wang Tie Zhong 王铁中 (painting) • Yeung Sin Ching 杨倩菁 (production supervisor) • Thomas Charvériat (art direction & animation) • Irmantas Bortnikas (documentation) • Carlin Reinig (blurb)