"
Add Your Lazy Layer" (涂一层慵懒)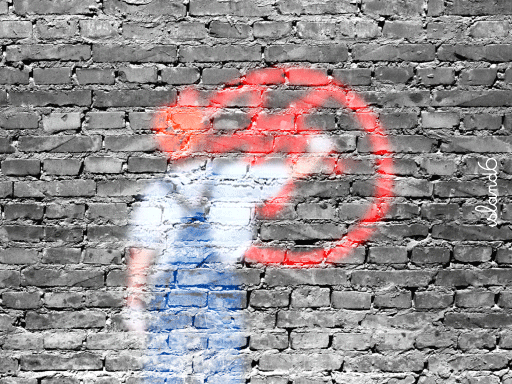 // BLURB //
Oh come on and destroy me baby! Give me that scarlet letter to sink all my far-fetched hopes, dreams and aspirations. I'll bite my lip in ecstasy as I explode into oblivion at the helm of your soft, supple, painted-pink little fingers tips. Tie me in a knot I can't un-do and light me up hard in suffocating ball of a grease fire. Hold me under water and then wring me out until I'm a shriveled stiff, morning-after-a-flood-laying-in-the-road earthworm cracked and close to becoming dust. Leave me in a car turned-off with all the windows up in August, ruin me like the modern man does to his unwanted pets please! Set your stun-gun to 'obliterate' and blast me in the heart, sharpen all the ax blades and swing so hard they dull again. Cut and cut and cut and sprinkle salt and let me bake, add your lazy layer of destruction and then watch me go away. I just hope you took enough selfies to remember me a year from now when you're wondering what happened to your old flame favorite.
STATUS
SOL

D
. Public collection, Melbourne (Australia).
EDITION, MEDIA, SIZE & WEIGHT
Unique Edition, Shanghai 2015-2018
RGB LED display, Giclée print face-mounted on plexiglass, stainless steel frame
194.5(W)×74.5(H)×6.5(D) cm // 49.6 kg
TECH SPECS
• SLC SD Card
• 5×ELN-30-5 (INPUT 100~240VAC@0.75A / OUTPUT 5V@5A)
• 1×MWLPV20-5 (INPUT 100~240VAC@0.55A / OUTPUT 5V@3A)
• (9+1 spare)×RGB P5-2727(6)-64*32-8S-HL3.0 / D180218
CRATE SIZE & WEIGHT
206.5(W)×87(H)×18(D) cm // 91.2 kg
EXPOSURE
"Noir Blanc" at island6 Shanghai Main Space​​​​​​​
CREDITS
Zhang Tian Yi 张天伦 (performance) • Thomas Charvériat (art direction, photography & technical guidance) • András Gál (documentation) • Yeung Sin Ching 杨倩菁 (production supervisor) • Ryan Nimmo (blurb)