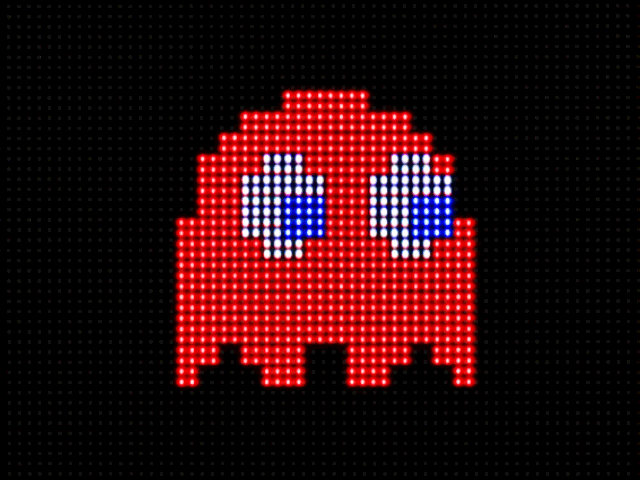 // BLURB //
It's the thrill of the chase for me, truly it is. I'm kind of an expert when it comes to these things. Believe me I've been working incessantly since my creation in 1980! Around here I'm known as the commander of the ghostly foursome. Obstinate, headstrong, relentless. Some athletes are made, but I was born ready baby! Hunting, pursuing, tailing Pac-Man day in and day out. It's only living... "It's a living" I always say!  When my eyes focus on that greedy man, I can't help but run after him. And run I do. Left, right, up, down, backwards, and forwards! I'm there, I'm always there. You know, I never understood his need for over indulgence and consumption. What is that even about? I prefer the simpler things in life. But hey that's just me. You do you, and let me focus on my task. I am a man of my word. This haunting is one you won't forget.
STATUS
1/8 edition
SOLD
, Hotel collection, Haute-Nendaz, Switzerland.
2/8 Available. Please 
CONTACT US
 for inquiries.
EDITION, MEDIA, SIZE & WEIGHT
8 Editions, Shanghai 2021
RGB LED display, one-way glass, teakwood frame
39(W)×39(H)×6(D) cm // 6 kg
TECH SPECS
• 1×SLC SD Card
• 3×MWLPV20-5 (INPUT 100~240VAC@0.55A / OUTPUT 5V@3A)
• 2×RGB P5-2525(RGB20)-64X32-8S-M1 / D190483
CRATE SIZE & WEIGHT
57(W)×57(H)×19(D) cm // 17 kg
EXPOSURE
• "
Bit By Bit
" at island6 Main Space
CREDITS
Yeung Sin Ching 杨倩菁 (production supervisor) • Thomas Charvériat (art direction) • Tiara Alvarado-Leon (blurb)