March 21st
Upgraded After Effects to version 22.22.1
Installed Trapcode Particular
Successful testing of fire motion using Particular plug-in. 
Successful testing of smoke simulation on the computer screen.
March 20th
​​​​​​​Adding LED controller to the circular interface. Continuing connectics task.
March 19th
​​​​​​​After one week of lockdown in Shenzhen, LED Controller finally arrived in Shanghai, yeah! Followed closely by the delivery of the industrial switches and memory cards from Mouser.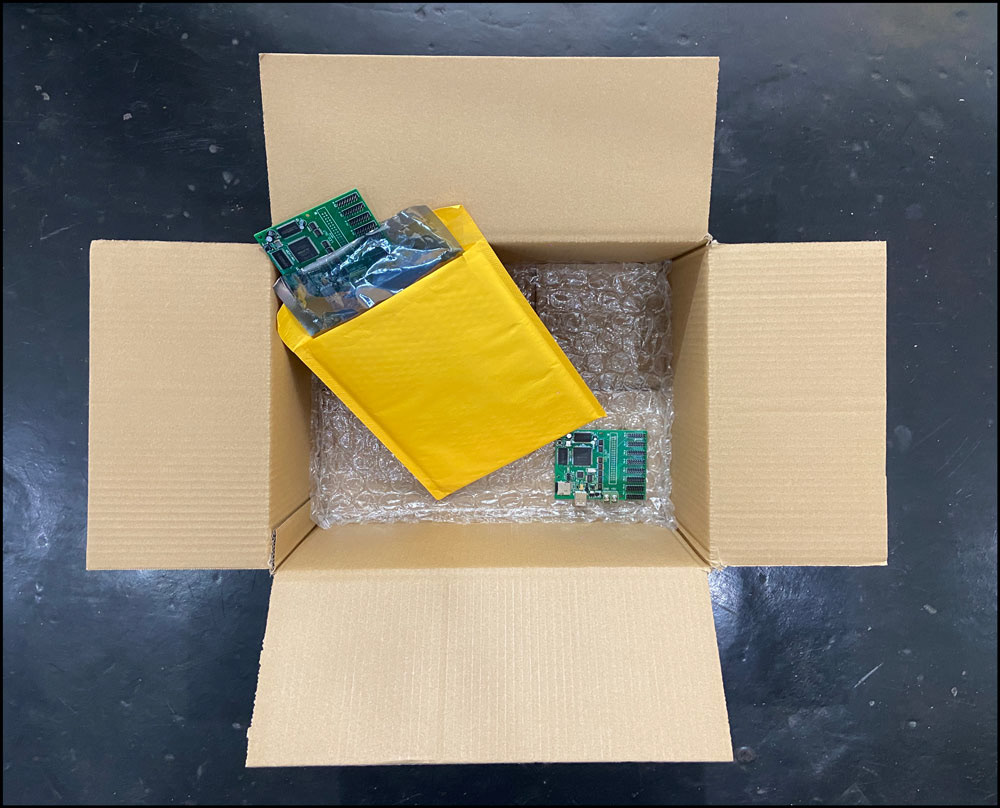 March 15th
Adding ribbon data cable, shrink wrap on connectors
March 14th
Adding additional fumigated plywood support for the extra components and fixing the power supplies
March 13th
Working on the safety aluminum brackets to hold the power supplies in place.
March 12th
Title research
keywords: Carbon zero, warmth, cozy, Haute-nendaz (94% French speaker), Gezellig (Dutch term for comfort), snug, cocooning
1. Mellow memoir
2. Fluorescente reminiscence
3. Candid flares and gleam love
4. Razzle Dazzle blaze
5. Light my day
6. Gentle Grill 
7. Wood burning 
8. Winter time 
9. Wintry sun
10. snug spot/night
11. Welcome Home
12. Warmth of Grace
13. Kindled Spirit
14. Cocooning Embrace
15. Hestia's Cocoon
16. Cocooning Spirit
17. Octave Cocooning
18. Circle of Fifths
19. Gemütlichkeit glimmer
20. Cosy Cocoon 
21. Shūfu Flame
22. Shūfu Embosom/Embrace
23. Shūfu Essential 
24. Shūfu Sight
25. Shūfu Rune
Team voted "Shūfu Life" (mandarin) or "Seyi Life" (Shanghainese). Both are basically the translation of the Dutch word Gezellig (or cocooning in French)
Preference was made towards "Seyi Life" since island6 is based in Shanghai and also because Seyi sounds better in French (Haute-Nendaz is 94% French speaker)
Below live recording of "Seyi Life" for pronunciation purpose:
March 11th
Continue working on electronics interface
March 10th
Deposit received
March 9th
Power supplies, LED panels, metal brackets received
March 7th
Preparing the wooden structure for the LED panels layout
March 6th
Delivery of some hardware components
March 4th
Creating the mockup for the hardware interface
March 3rd
Contacting suppliers and ordering the full list of material needed for building the frame and its electronics interface. 
50 pieces of P4-1921-64X32 LED panels from Shenzhen (using Guoxing high quality LED pixels)
1 roll of 76.5m of tin plated copper ribbon data cable from Nextron (Tainan)
10 Onpow industrial switches LASO-k-11Q (Hangzhou)
10 Meanwell power supplies to power the LED panels MWLPV-60-5 (Suzhou)
5 Meanwell power supplies to power the LED controller MWLPV20-5 (Suzhou)
3 micro SD SLC memory card (industrial) from Mouser China (imported via Mansfield, Texas)
5 LED controller NewWing U-3 (Guanzhou)
10 AC filter from  Canny Well (Taiwan), model number CW1D-10A-T 250V/10A
10 sheets of transparent Plexiglass, 3mm thick, 2440*1220mm (Evonik, imported from Essen, Germany)
10 liters transparent resin coating, brand: Bauhinia (Shanghai)
5 boards of fumigated plywood 8mm thick, 2440*1220mm (Shanghai)
10 Burmese teak wood planks 8cm thick (Guangzhou)
100g natural wood wax (Taiwan)
200 KSS nylon cable ties (Taiwan)
500 M3*12 black plated stainless steel 314 Self-tapping screws (Shanghai)
10m KSS movable bushing, black color (Taiwan)
100 KSS saddle type tie mount, white translucid color (Taiwan)
100 KSS wire clip, white translucid color (Taiwan)
1 perforated stainless steel back, 2mm thick, ⌀ 117.4cm (Shanghai)
March 2nd
Deposit invoice sent
March 1st
Project received the green light
February 27th
Visual element research
February 21st
Briefing with technical team. Drafting the list of all material needed to build the electronics interface
February 20th
Briefing with curatorial team. Introduce client, the boutique hotel in Haute-Nendaz (
https://en.wikipedia.org/wiki/Nendaz
) as well as the general concept of the fireplace. Online visual research regarding digital fireplace.
February 19th
Brief introduction by client via WhatsApp regarding commissioning a fireplace artwork