"
Irresistible Draw" (不可抗拒的吸引力)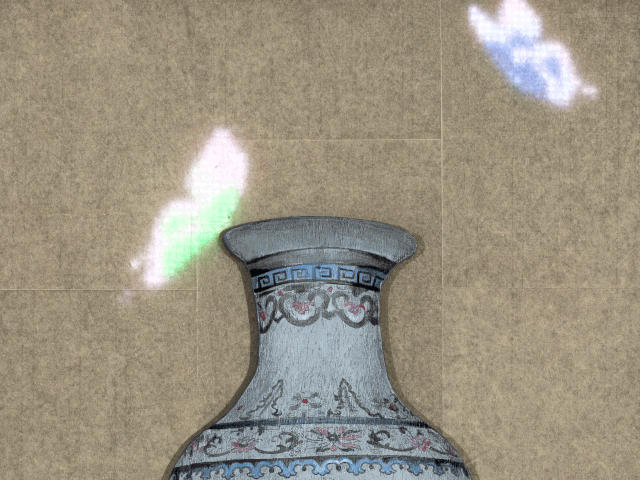 // BLURB //
It's impossible to explain creativity. It's like asking a bird, 'How do you fly?' You just do.
—Eric Jerome Dickey
I've heard that some people speak the language of the birds, but for you and me, engineers invented biomimicry to explore their creativity. Intriguing, isn't it? They've been scrutinizing years of evolution and nature survival strategies to come up with new designs and solve current issues. Have you ever wanted to become a Chameleon or be invisible? Seriously, did you know that Shinkansen, the Japanese train, was inspired by kingfisher beak and the anti-reflective coating of our smartphone screens by moths? There are countless examples of scientists taking inspiration from nature to help create the modern world. From scientists' inventions to the "bread-and-butterflies" of Lewis Carroll and Yayoi Kusama's "Dawn", the possibilities of nature's inspiration are endless. Animals have always been taken by artists to express its ideas regardless time and civilization. Each artist has his own vision of it though. Jean de La Fontaine conveys moral traits to animals to portray 17th century French society. For Xu Beihong, horses and birds are his pet subject to depict modern China. And you what's your animal symbol?
STAT

US
SOLD
. Private collection, NYC, NY (USA).
EDITION, MEDIA, SIZE & WEIGHT
Unique Edition, Shanghai 2019
RGB LED display, acrylic painting on relief wood cutout, paper collage, teakwood frame
46.5(W)×65.5(H)×5.5(D) cm // 9.85 kg
TECH SPECS
• 1×SLC SD Card
• 4×MWLPV20-5 (INPUT 100~240VAC@0.55A / OUTPUT 5V@3A)
• (3+1 spare)×RGB P4-L830-8S-1921V3.5 / D180526
CRATE SIZE & WEIGHT
61(W)×81(H)×22(D) cm // 24.4 kg
EXPOSURE
"
Perimeters, Edges, and W

alls
" at island6 Shanghai Main Space
CREDITS
Yeung Sin Ching 杨倩菁 (production supervisor) • Ryan Nimmo (painting) • Thomas Charvériat (art direction & animation) • Iris Gardener (blurb)