"
My Little Freedom" (我的小自由)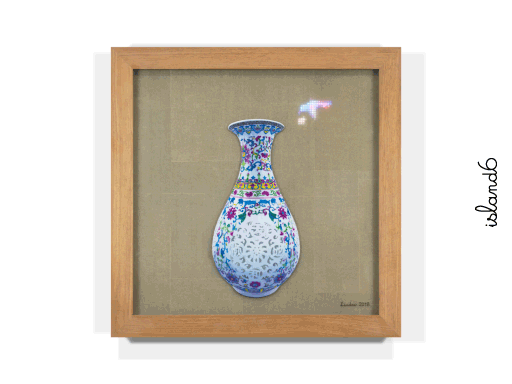 // BLURB //
H
ow come none of the human obsessions ever includes a possession of freedom? Arenophiles will tell you that they collect sand samples from around the world. Phillumenists like to possess matchboxes.  Meanwhile, tyrosemiophiles are obsessed with collecting cheese labels. Not enough? Kings and Emperors are in that game too. They playfully engage in the daily business of possessing cities, islands, and even continents, but the game is never about possessing freedom. Ladies know what we're talking about too. Freedom is not on their shopping list either. All things are just the tokens of freedom. Don't you think so?!
We better stop judging humans for the sake of feeling better about ourselves and start working the way out.
Humans. None are perfect and never will be. Maybe if it wasn't that difficult to obtain the essence of their desires they wouldn't need to possess anything at all? Or perhaps that's just the way humans are and will ever be?... Let's see.

STATUS
SOLD
. Public Collection, Sydney.
EDITION, MEDIA, SIZE & WEIGHT
Unique Edition, Shanghai 2018
RGB LED display, acrylic painting on Plexiglas, paper collage, teakwood frame
52(W)×52(H)×5.5(D) cm // 9.25 kg
TECH SPECS
• SLC SD Card
• 4×MWLPV20-5 (INPUT 100~240VAC@0.55A / OUTPUT 5V@3A)
• 3×RGB P4-64*32-V1.0 (HG2017031610-100)
CRATE SIZE & WEIGHT
65(W)×65(H)×19(D) cm // 20.45 kg
EXPOSURE
"
The Geometry Of Binary Life
" at island6 Shanghai Main Space
CREDITS
Owen 欧文 (painting) • Yeung Sin Ching 杨倩菁 (production supervisor) • Thomas Charvériat (art direction, animation & technical guidance) • Irmantas Bortnikas (blurb)