"
Noise Among the Midnight Green" (午夜深绿的喧嚣)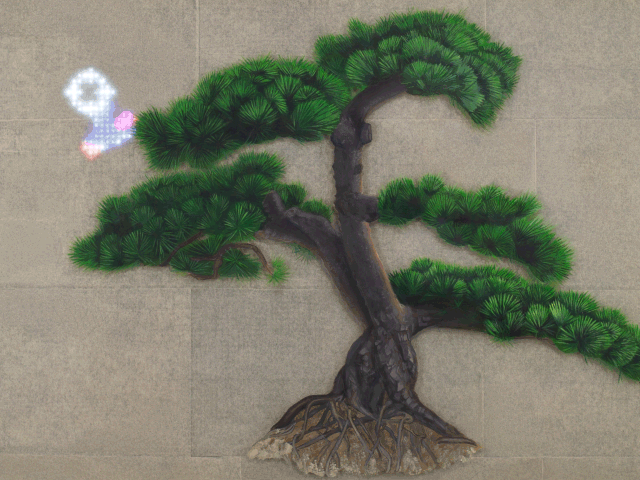 // BLURB //
What you may hear and think of as a loud bunch of bothersome noises is in fact just that, 
but only to you
. To someone else maybe it reminds them of home, of the summertime, of being young. Yet another individual would perhaps be brought back to horrible memories of [fill in the blank with horrible but slightly common experiences]. To other animals though, these noises have an entirely different meaning. For example, if you're a [insert the name of some animal] and you happen to hear a [insert the name of some animal who makes a noise that you can recall off the top of your head] maybe you don't think of memories at all. Maybe you are suddenly reminded of [insert some sort of routine thing that animals have to do to survive, especially something particular to the animal you mentioned before]. Or if you're say an [write another animal] and you hear the [description of the noise] of a [animal that makes that noise] you might suddenly decide to [something that first animal would do if it felt threatened maybe?]. When you hear the noises of the world around you, keep your feelings to yourself. They're yours after all.
EDITION, MEDIA, SIZE & WEIGHT
Unique Edition, Shanghai 2016-2018
RGB LED display, acrylic painting on Plexiglass, paper collage, teak wood frame
67(W)×48(H)×5.5(D) cm // 9.4 kg
TECH SPECS
• SLC SD Card
• 4×MWLPV20-5 (INPUT 100~240VAC@0.55A / OUTPUT 5V@3A)
• (3+1 spare)×RGB P4-L830-8S-1921V3.5 / D180188​​​​​​​
CRATE SIZE & WEIGHT
78(W)×59(H)×16(D) cm // 20.2 kg
EXPOSURE
• "
Who Needs Men Anyway?
" at island6 Main Space
CREDITS
Jin Yun 金云 (painting) • Charlie Caplan (art consultancy & animation) • Thomas Charvériat (art direction) • Yeung Sin Ching 杨倩菁 (production supervisor) • Ryan Nimmo (blurb)