"
Pitter Patter Steps" (淅沥的脚步声)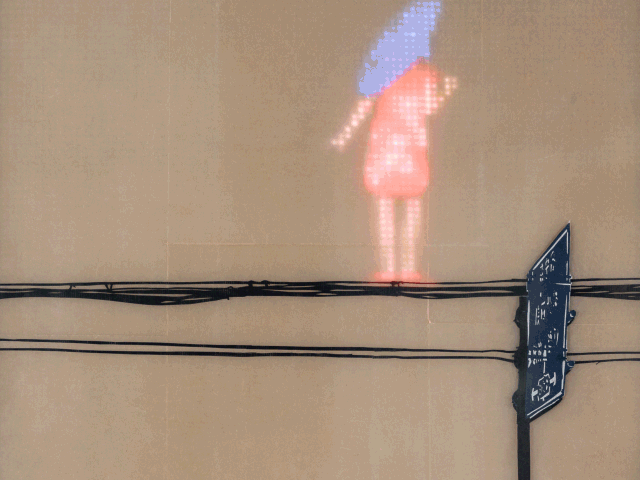 // BLURB //
It all revolves around the sun, when it's high and mighty and causes water droplets to evaporate transforming into clouds... stratus, altocumulus, perhaps a nimbostratus? It's raining rhymes all of a sudden. Pitter patter sounds on my umbrella, splash, pitter patter steps as I make my way back. Splash. You know it's a myth creative people dislike the rain? Claude Monet painted multiple rain inspired scenes like "Belle-Ile, Rain Effect" (1886) and "Morning On The Seine In The Rain" (1898) rightfully so! When the skies burst open and water pours down from the heavens it's a wondrous feeling. Water is life that nourishes and mends whatever it touches. As a matter of fact, in Chinese culture clouds are considered lucky because they bring the much needed rain to water the crops. It's no coincidence that the Chinese word for cloud "yún" (云) sounds the same as the word for fortune, or yùn (运). Watching the rain feeds my innermost thoughts and the pink noise of that pitter patter is the cherry on top.
STAT

US
SOLD
. Hotel collection, Haute-Nendaz, Switzerland.
EDITION, MEDIA, SIZE & WEIGHT
Unique Edition, Shanghai 2020
RGB LED display, Chinese papercut (Jian Zhi 剪紙) on Plexiglass, paper collage, teakwood frame
46(W)×65(H)×5.5(D) cm // 9.97 kg
TECH SPECS
• 1×SLC SD Card
• 4×MWLPV20-5 (INPUT 100~240VAC@0.55A / OUTPUT 5V@3A)
• (3+1 spare)×RGB P4-1921-64X32-8S-M3 / SWP4200924MMFF-0412/200
CRATE SIZE & WEIGHT
61(W)×81(H)×22(D) cm // 25 kg
EXPOSURE
"
Food As Art As Food
" at island6 Shanghai
CREDITS
Tang Dashi 汤大师 & He Dashi 贺大师 (Chinese paper cutting 剪紙) • Jade Yu 余若琪 (performance) • Yeung Sin Ching 杨倩菁 (production supervisor) • Thomas Charvériat (art direction & animation)