"
Shortcut To Rue De Camp" (露营捷径)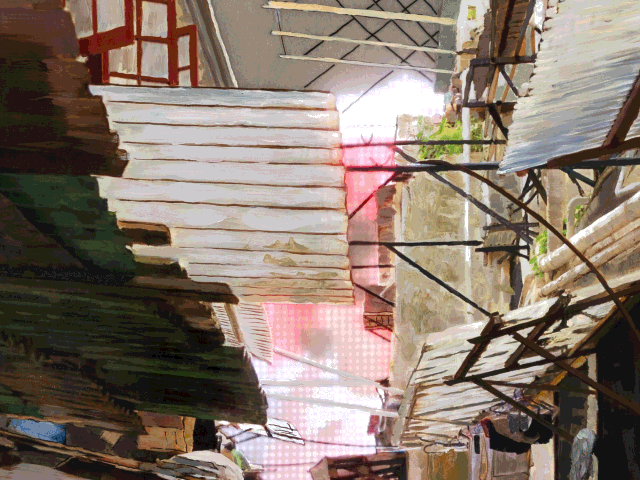 // BLURB //
What make us, us? Here's a starter: we use tools to make tools. Constant upgrading. Has this not been the first principle of advancement from hand-axes to blockchain, all the way to your ex's new "special friend"? New tech doesn't just change how we interact with the world. It also changes how we understand the world. When the former French Concession was created in 1849, it covered only half the size of British settlement at the time. By 1899, the Concession's size was doubled and by 1914 the concession was expanded to cover ~15 times the original grant of land. How? Tools making tools. Once set in motion, there are certain processes that simply cannot be stopped. Tools made the ground on which we walk, and we've all been told that the path to our dreams is just under our feet. National marketing aside, there is an important conversation to be had here about technology, advancement, and self-building enterprises. I mean, we're not going to have that conversation but maybe you can.
STAT

US
SOLD
. Private collection, London.
EDITION, MEDIA, SIZE & WEIGHT
Unique Edition, Shanghai 2020~2021
RGB LED display, acrylic painting on Plexiglass, teak wood frame
46.5(W)×65.5(H)×5.5(D) cm // 11.75 kg
TECH SPECS
• 1×SLC SD Card
• 4×MWLPV20-5 (INPUT 100~240VAC@0.55A / OUTPUT 5V@3A)
• (3+1 spare)×RGB P4-1921-64X32-8S-S1 / SWP4190826XMJF-0238/7112
CRATE SIZE & WEIGHT
61(W)×81(H)×22(D) cm // 21.15 kg
EXPOSURE
"
Food As Art As Food
" at island6 Shanghai
CREDITS
Owen 欧文 (painting) • Camilla Zhao 赵莹 (video) • Yeung Sin Ching 杨倩菁 (production supervisor) • Thomas Charvériat (art direction & animation) • Carlin Reinig (blurb)