"
The Boy Of The White Crane's Pep Talk" (气话白鹤的男孩)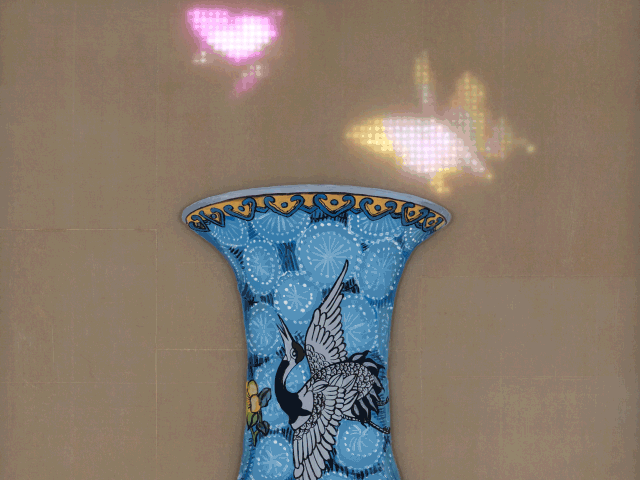 // BLURB //
There's a common Chinese saying, 
qian li song er mao
 (千里送鹅毛), meaning, that a gift which may be small but comes from far away carries with it the sincere wishes of the sender. Once during the Tang Dynasty, a local official ordered an attendant to deliver a beautiful bird to the emperor as a gift. The man gave the bird a bath in a lake, but it got away leaving only a feather. With nothing left to do, he decided to send the feather with a poem attached "However insignificant the gift may seem, it conveys the deep feeling of the sender". The reason why this worked is because of the man's willingness to remain truthful. To walk a thousand li (half a kilometer) and present a feather as a gift takes courage and honesty. While in this scenario a feather may seem like an insignificant gift it's curious to note small white feathers are symbols for good fortune. So, if you ever stumble upon a feather just be grateful for the gift.
STAT

US
SOLD
. Private collection, Hong Kong.
EDITION, MEDIA, SIZE & WEIGHT
Unique Edition, Shanghai 2020
RGB LED display, acrylic painting on Plexiglass, teak wood frame
46(W)×65(H)×5.5(D) cm // 10.1 kg
TECH SPECS
• 1×SLC SD Card
• 4×MWLPV20-5 (INPUT 100~240VAC@0.55A / OUTPUT 5V@3A)
• (3+1 spare)×RGB P4-L830-8S-1921V3.5 / D180526
CRATE SIZE & WEIGHT
61(W)×81(H)×22(D) cm // 25 kg
EXPOSURE
"
Bright Lights, Flashy Lifestyles
" at island6 Shanghai Main Space
CREDITS
Wang Chuanwen 王传文 (painting) • Yeung Sin Ching 杨倩菁 (production supervisor) • Thomas Charvériat (art direction & animation)