"
The Idea of Getting Out" (逃离的想法)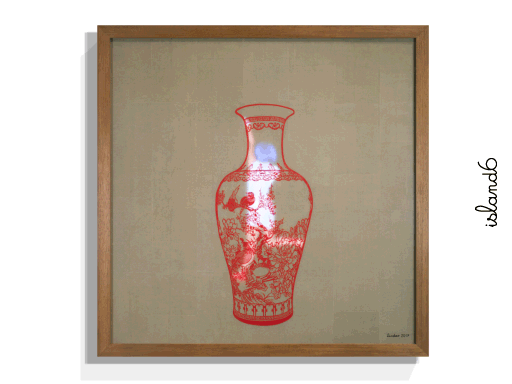 // BLURB //
Henry David Thoreau has inspired generations of people with his naturalist philosophy and uncompromising tax resistance. An idol of many of us who've had enough. Despite being a factory owner, he decided to leave society for a while and build a cabin for himself in the woods at Walden Pond in Concord, Massachusetts. But it's easy to start a simple lifestyle with almost no human relations, be spiritual, and be a hippy a hundred years ahead of the time as long as you have family and friends help with the expenses. Thoreau spent two years, two months and two days in the cabin, looking at and listening to the voices of society from a great distance. Then he left, because he had never even taken the experiment seriously. He was in the woods, but he was only looking for a little solitude and time to contemplate and write. The truth is he spent four times as long writing "Walden; or, Life in the Woods" than the time he actually spent there. Just like Thoreau, everybody needs a break sometimes. But if you really want to get out, how do you know you won't just trap yourself in a different place?
STATU

S
SOLD
. Private Collection, Geneva (Switzerland).
EDITION, MEDIA, SIZE & WEIGHT
Unique Edition, Shanghai 2017
RGB LED display, Chinese papercut (Jian Zhi 剪紙), paper collage, teakwood frame
102(W)×102(H)×5.5(D) cm // 26 kg
TECH SPECS
• SLC SD Card
• 1×MWLPV20-5 (INPUT 100~240VAC@0.55A / OUTPUT 5V@3A)
• 3×ELN-30-5 (INPUT 100~240VAC@0.75A / OUTPUT 5V@5A)
• (5+1 spare)×RGB P5(3528)-32X64-16S-7258-15A / HG2017050303-100
CRATE SIZE & WEIGHT
115(W)×115(H)×18(D) cm // 58.6 kg
EXPOSURE
"Tales of the Girl with the Blue Wig" at island6 Main Space
CREDITS
Tang Dashi 汤大师 & He Dashi 贺大师 (Chinese paper cutting 剪紙) • Yeung Sin Ching 杨倩菁 (performance & production supervisor) • Thomas Charvériat (art direction, animation & technical guidance) • András Gál (documentation & blurb)